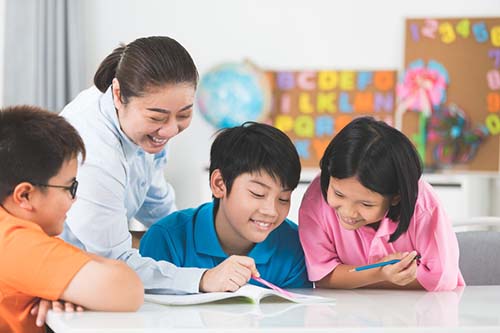 Strict care for young children and the elderly
3 months learningtheory and 3 months practical.
Total duration 840 hours (420 hours of theoretical and 420 hours of practical).
Accredited by the Ministry of Education, receiving a vocational certificate for nursing assistant staff
Course Details
Theory 3 months
The Elderly Care Techniques elderly care principles.
Childcare Child care Techniques principles.
Medical Assisting medical knowledge.
Basic Nursing Care Skills Nursing basis.
Basic life Support First aid and emergency assistance.
The Human Body : Structure & Function anatomy and physiology.
Food and Nutrition for Child and the Elderly of food and nutrition for children and the elderly.
Basic Pharmacology Medical Physical Therapy Physical Therapy Using Personality Training
personality development.
Ethic and Human Relation Labor Law, Ethics and Human Relations Department of Labor
should know..
Practical 3 months
The study will be trained to work in hospitals, clinics, nurse and patient service centers.
Physical Therapy Center Daycare centers More than 250 of the leading hospitals across the country in
various departments such as